Episodes
Saturday Jun 21, 2014
Saturday Jun 21, 2014
Jeff is the Deputy General Manager for the Community Programs at the Monterey Regional Waste Management District.  History of waste in Monterey is fascinating, what it has become leads the way for a zero waste future!  Great info, innovative resource ideas, local gem.
Refuse
Reduce
Reuse
#Recycle
Repair

Saturday Dec 21, 2013
Saturday Dec 21, 2013
Deborah debunks philanthropy as an activity limited to the financially wealthy!  Sharing talents, skills and treasures of all sorts for the benefit of others adds richness to our life experience.  Where do we learns the values of giving and service?  What does the absence of this do to our community?  We had a great conversation and I wish we had more time...  Her website: enlightenedphilanthropy.com for more information.  Enjoy!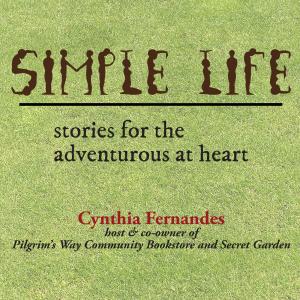 Saturday Dec 14, 2013
Saturday Dec 14, 2013
Cynthia is thrilled to be sitting down to talk to a personal and professional mentor of her's from Silicon Valley, Ray Calmes. He is big into supporting community, mentoring and has especially deep roots in family.