Episodes
Saturday Mar 15, 2014
Saturday Mar 15, 2014
Jim shares candidly, the history and vision of the Philip Glass Center; for art, science and the environment.  2014 schedule announced for Days and Nights Festival; Thursday and Friday, September 25 & 26 in Big Sur at the Henry Miller Library.  Saturday and Sunday, September 27 & 28 in Carmel at the Sunset Center.

In the third segment, there is a 5 minute audio of Dr Amit Goswami speaks on Quantum Creativity.  His lecture and book-signing on his newest book "Quantum Creativity" (Tuesday, March 25, 6 to 8 pm) ticket sales benefit The Philip Glass Center, Days and Nights Festival.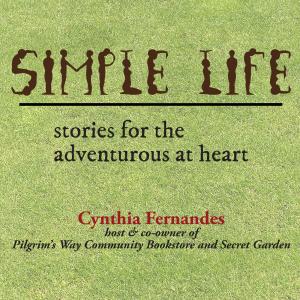 Saturday Jun 22, 2013
Saturday Jun 22, 2013
Tom North, one of twenty kids;  prepares for his book launch on July 12, 2013, "True North, the shocking truth about "yours, Mine and Ours" an inspirational story of survival and hope.  This interview will make you listen more intently, make you laugh and perhaps remind you of a similar experience you don't yet speak about.